Overview
Save time & money by testing the component first!
The Power Pro Tester is capable of accurately driving both DC and Pulsed Width Modulated (PWM) components on today's complex vehicles from 0 – 100% to accurately test operation.
This versatile test unit is capable of driving a variety of components, to quickly check for complete movement or any seizing during operation, and monitor the current draw during all operating cycles on its integrated digital AMP read out.
Features include:
Drives both PWM and DC components;
Delivers 0 – 40 Amps;
0 – 100% adjustable drive;
Drives components ON or OFF the vehicle;
Displays actual current draw;
Simple to use and connect.
Typical petrol and diesel common vehicle component compatibilities for the EQP-115 are:
Electronic EGR – Also allows for the EGR position sensor to be tested during EGR actuator operation.
Electronic Throttle Body – This also allows for the integrated TPS units to be tested during the throttle body operation.
Variable Intake Manifold Actuator – also using the EQP-021 can assist in "off car testing" for this actuator.
Intake Air Control (IAC) Actuators -both on and off the vehicle
Supply Pump – for direct fuel injection and common rail diesel systems. Must not be operated dry.
Electric Control Regulators – for direct fuel injection and common rail diesel systems.
EVAP Control Solenoids -both on and off the vehicle
Cooling Fans -testing at varying speeds
HVAC Blower Motors / Blend Doors -both on and off the vehicle
Other actuators and motors -that can be operated by PWM or DC within the current range.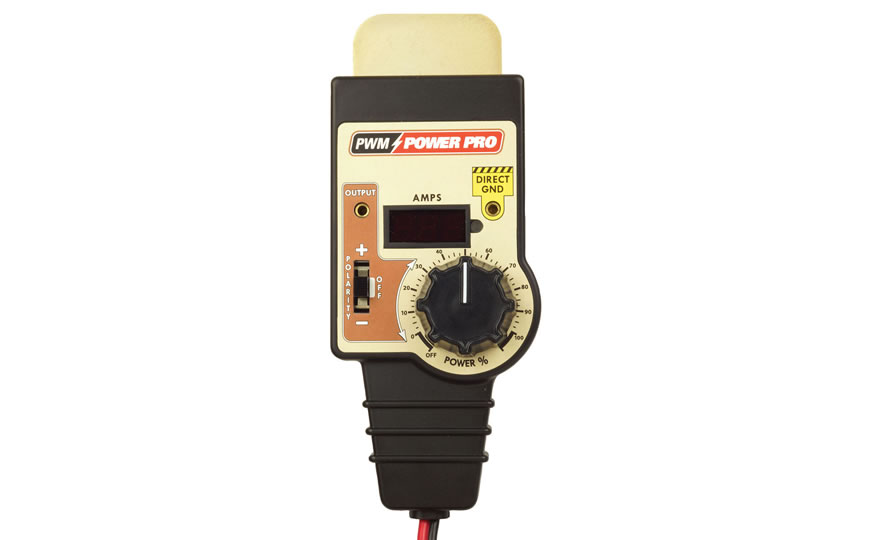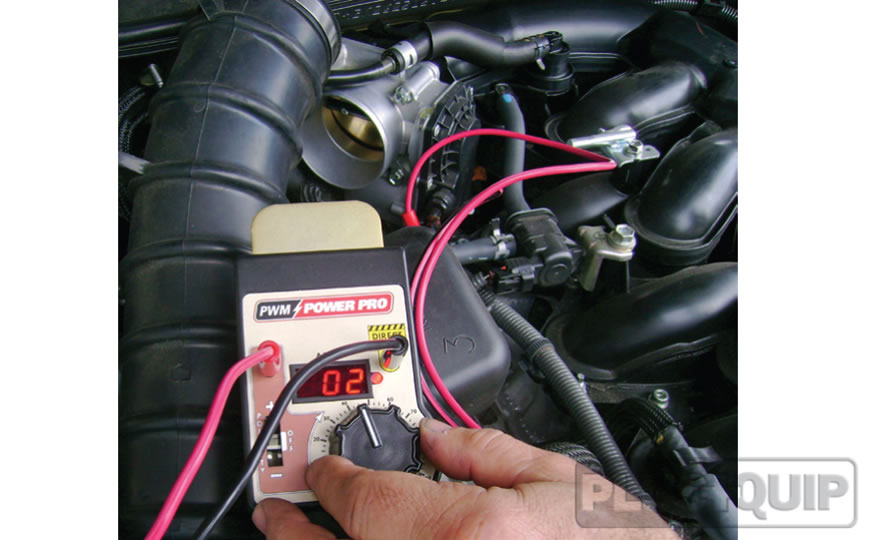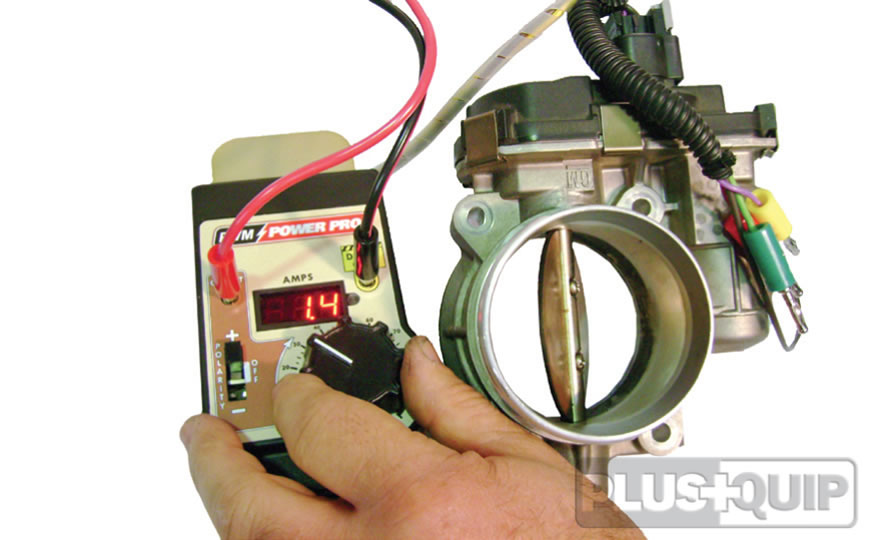 Specifications
Dimensions:
Length: 260mm
Width: 220mm
Height: 80mm
Weight: 0.8 kg
Power Supply: 11 – 18 VDC
Output Current: 0 – 40A (high side/low side drive)
Current Display: 0 – 40A (0.1A resolution)
PWM Rate: 15kHz
PWM Range: 0 – 100% duty
Over Temperature: Heat Sink > 120° F (output disabled)
Over Current: > 40A (output disabled)
Continuous On Time: 2 minutes @ 40 amps, 10 minutes @ 20 amps, 25 minutes @ 10amps, 30 minutes @ 5 amps.
Kit includes:
1 x Tester with 7ft (2.1m) cables
2 x 3ft (0.91m) 40A Test Leads
2 x Battery Clips
2 x Alligator Clips
2 x Female Spade Probes
1 x Male Spade Probe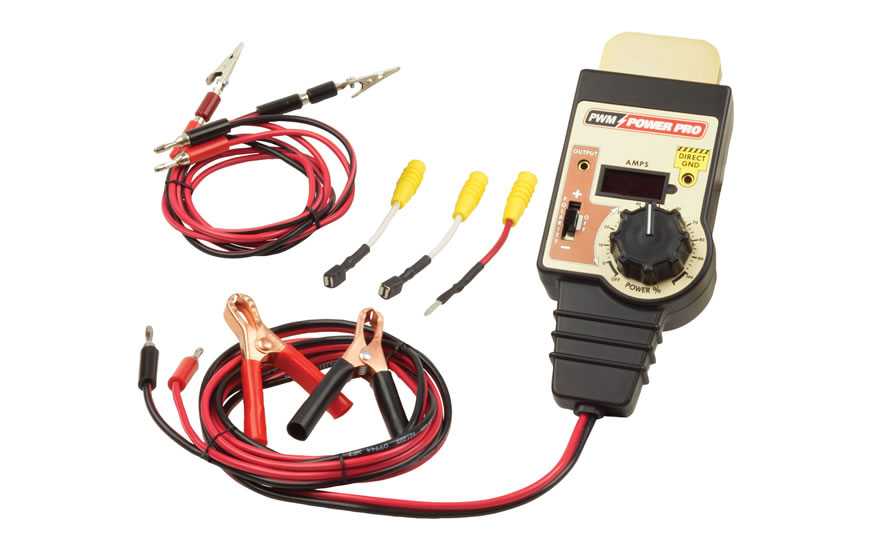 Instruction & video